Here is the Snow White: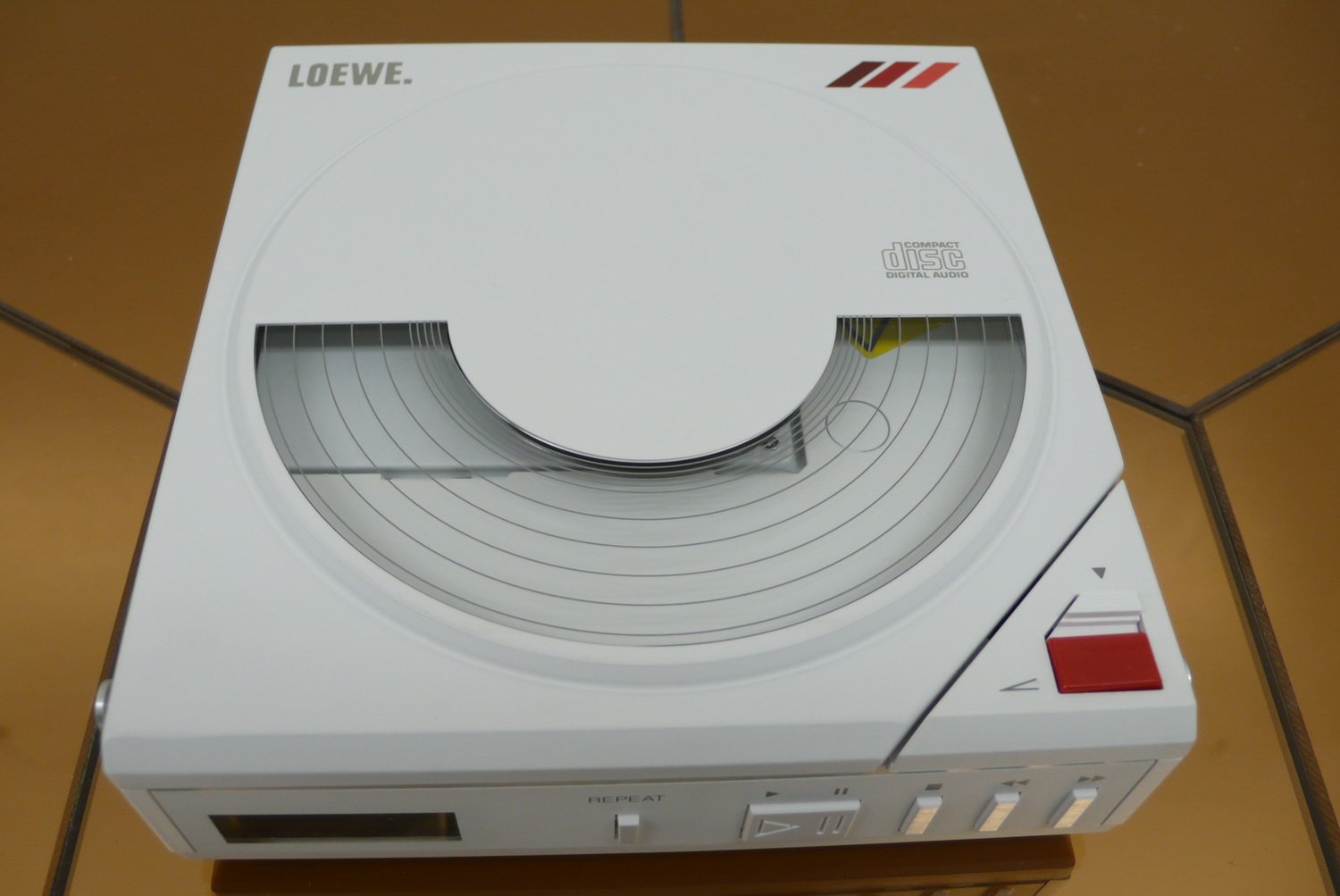 It must have been kept in storage until the grease got stiff, then played… once! Sled gears were immediately broken and so the Sleeping Beauty was packed and stashed away for a few decades…. then posted on eBay.  I was the one who bought this beautiful paperweight.  
RESTORATION:
getting in: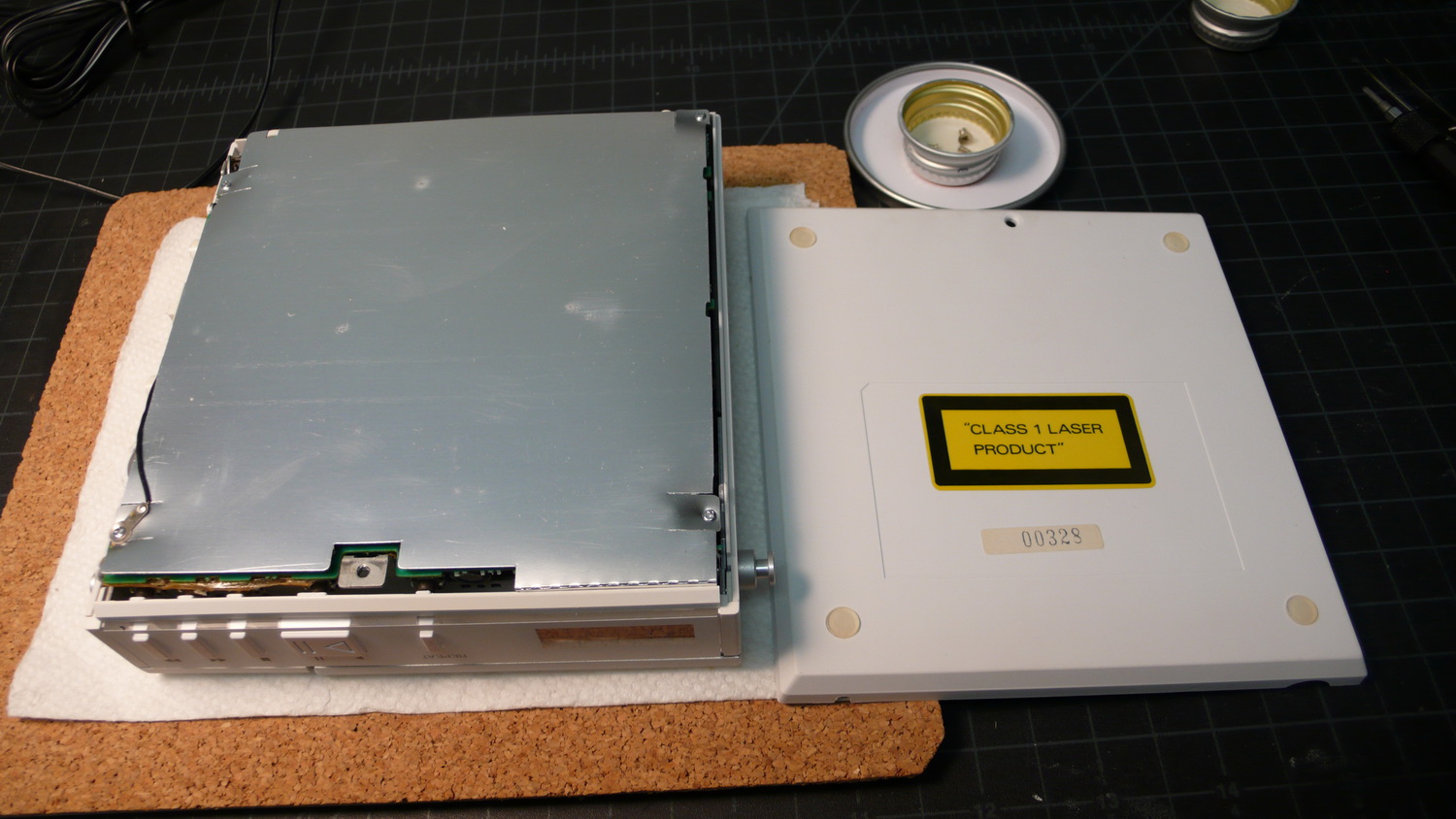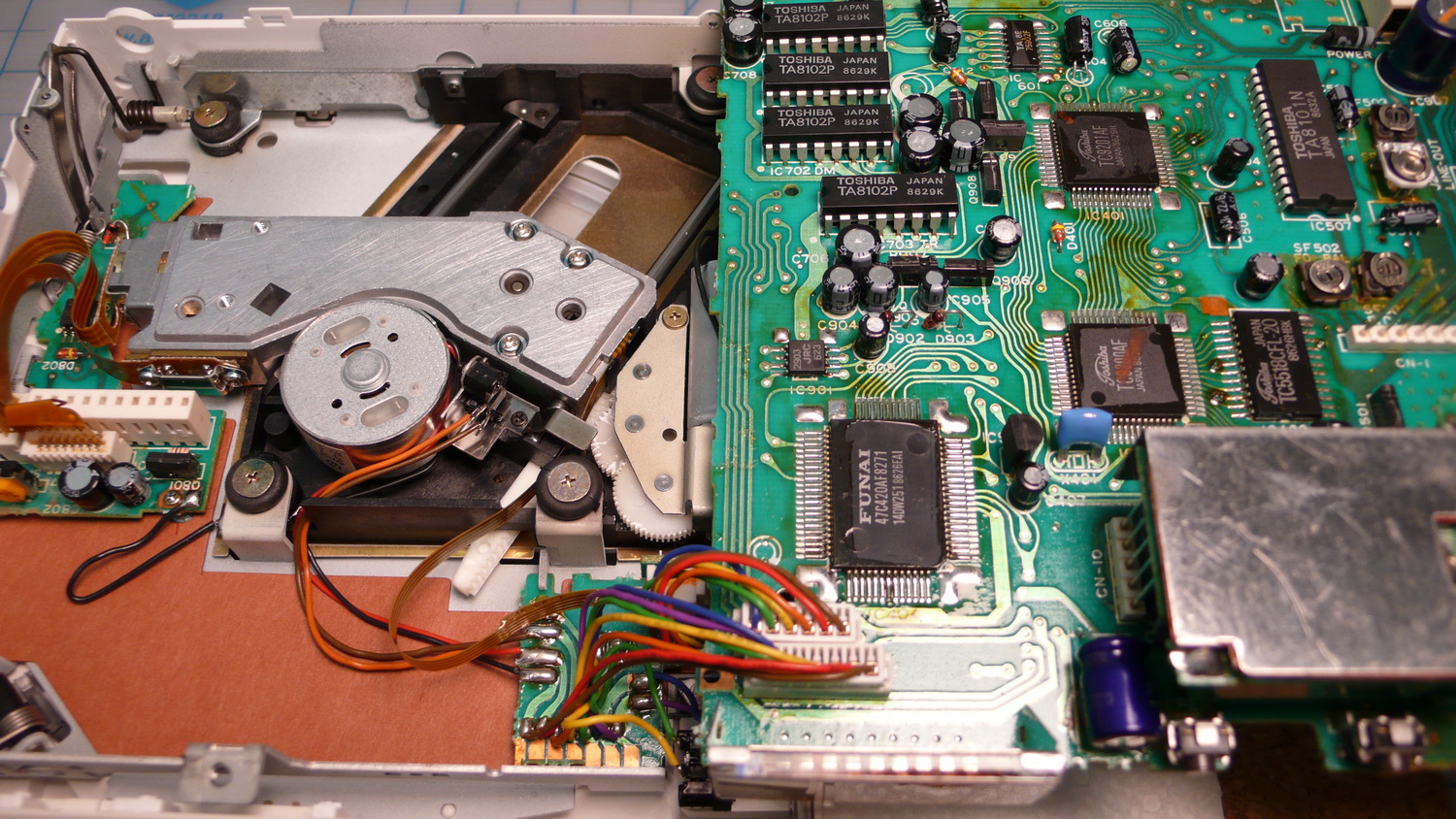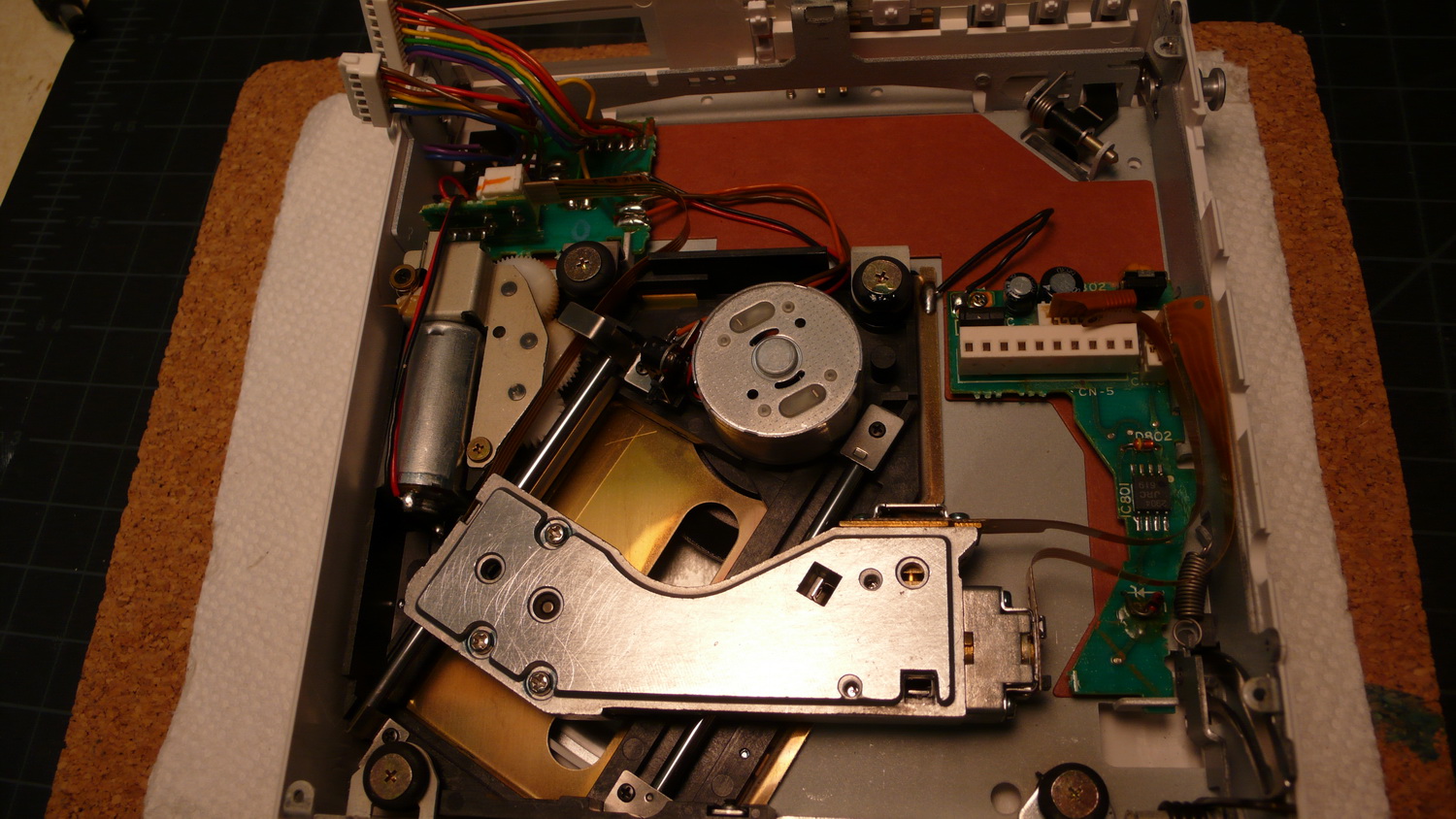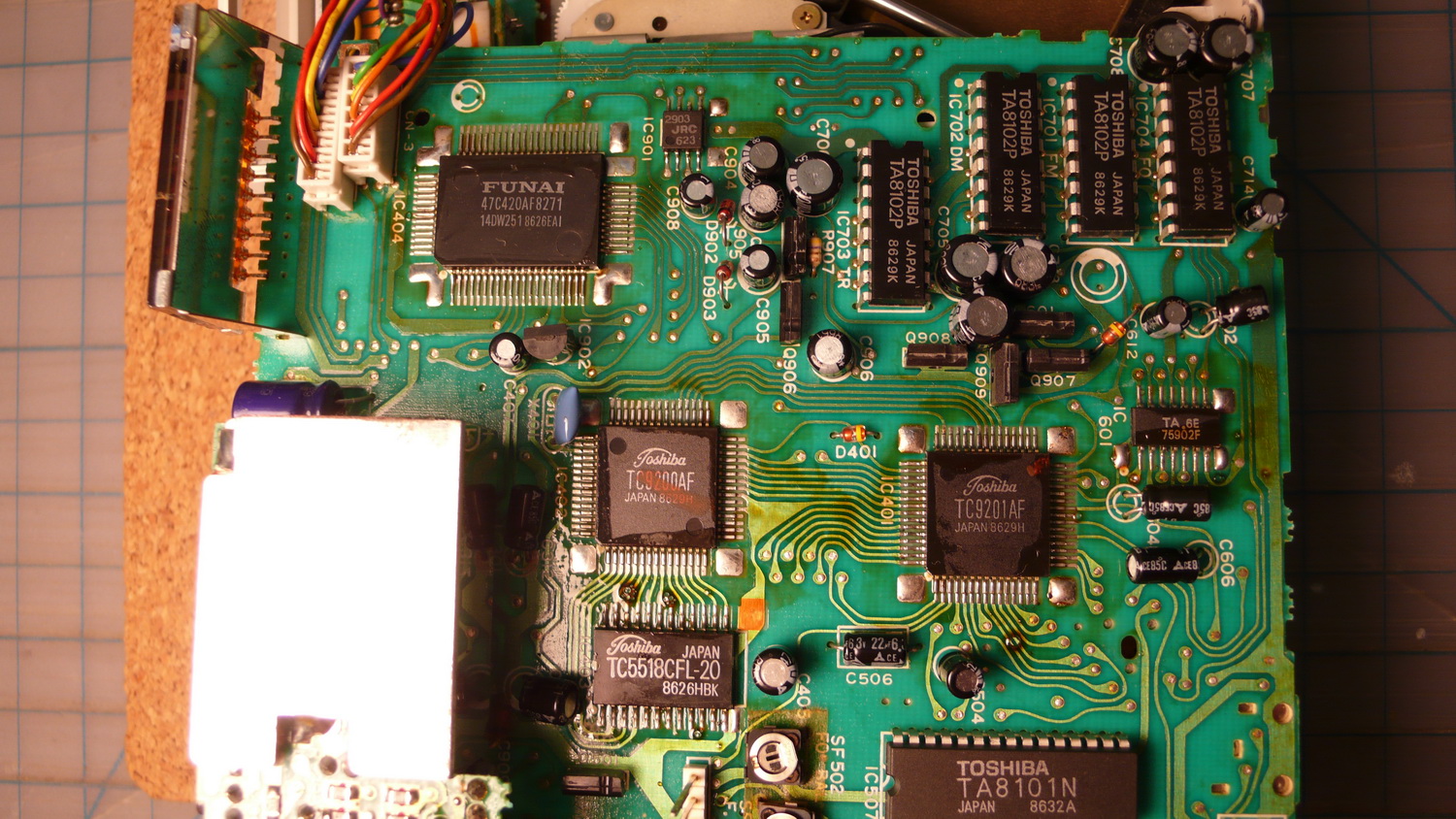 broken sled gears: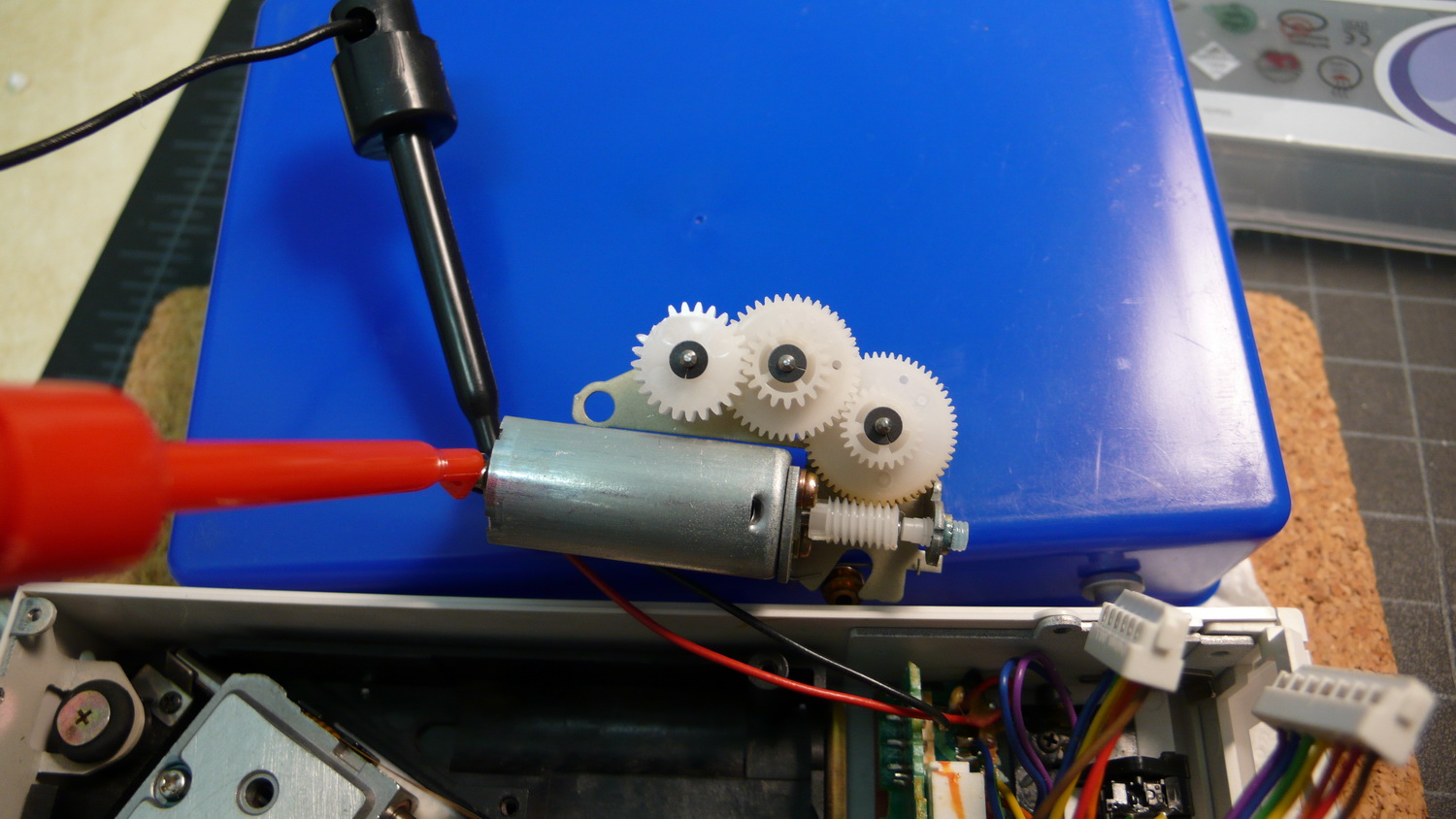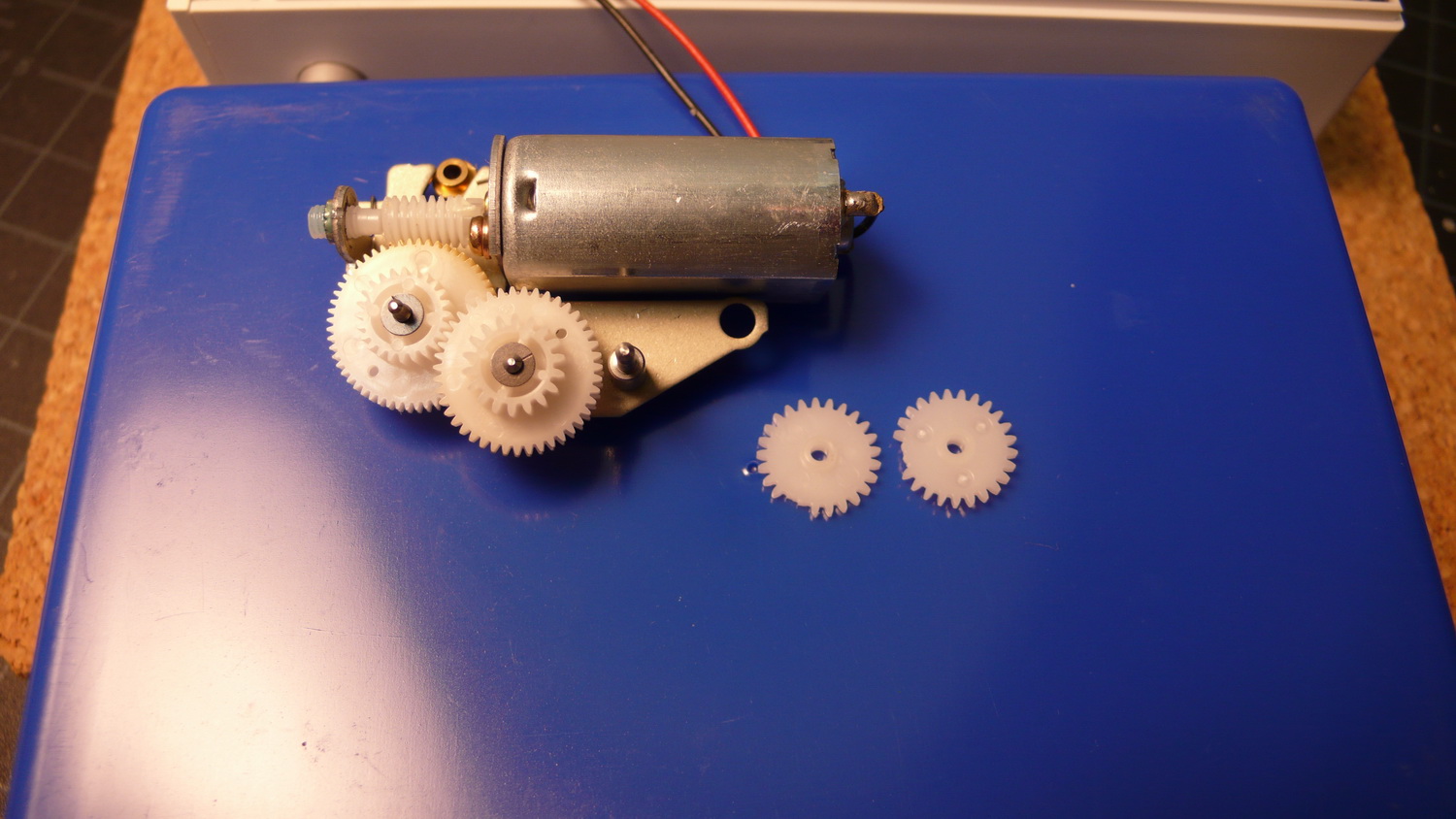 3D-printed gears: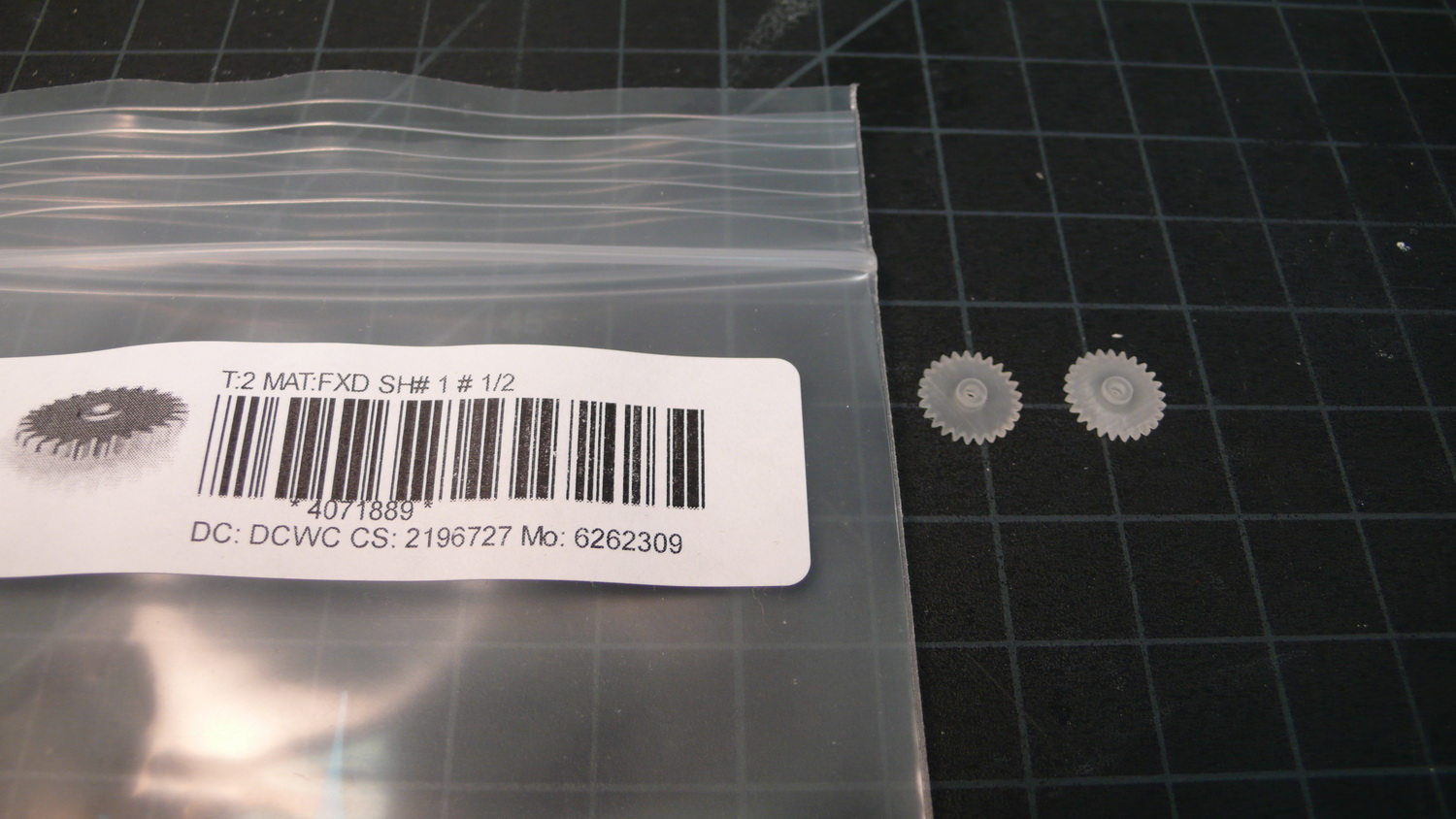 Another problem: rubber surround on CD puck got gooey and totally disintegrated:
while protecting the lid from scratches and Naphta lacquer thinner, rubber goo gets scrubbed off: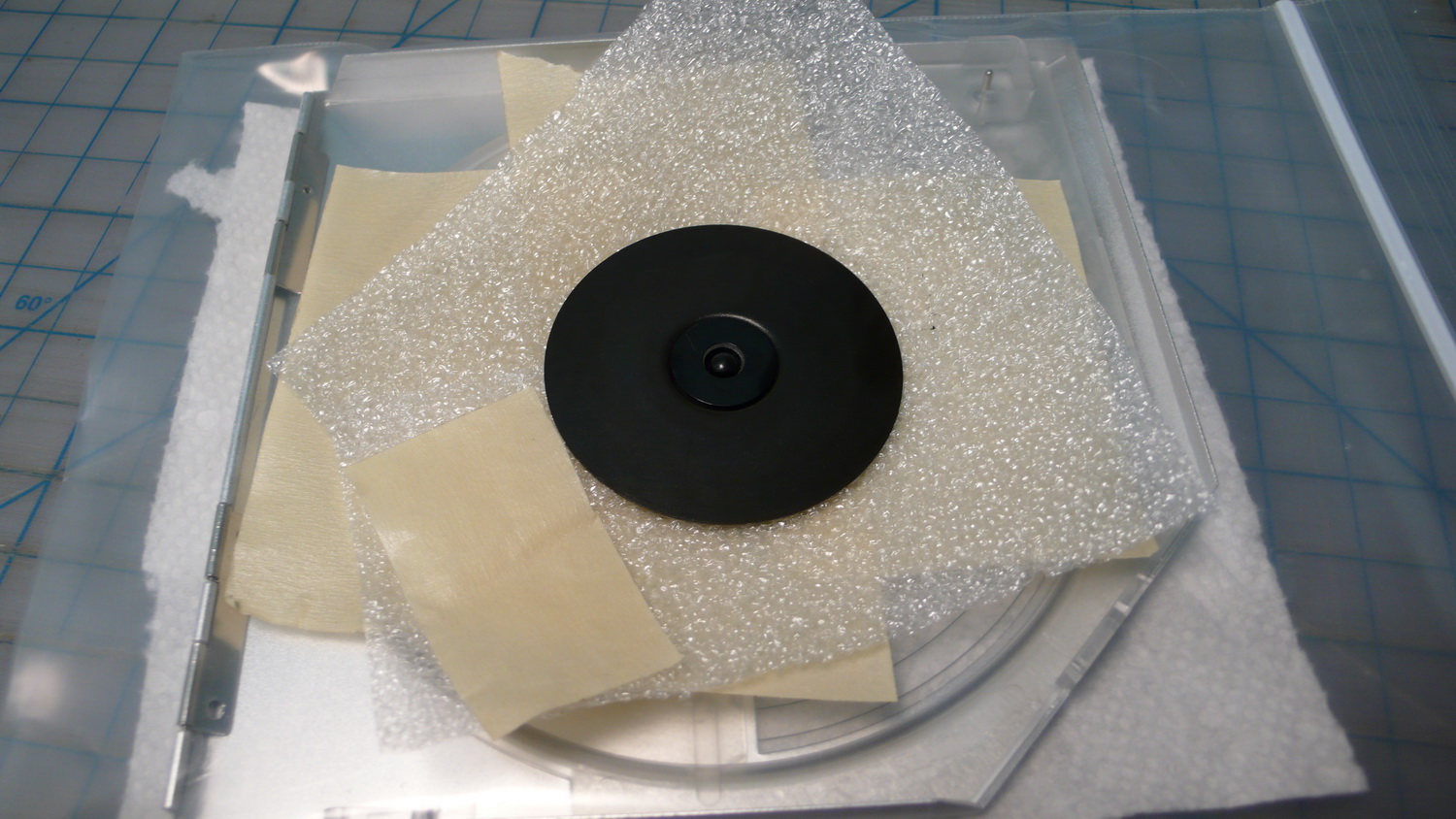 New vinyl surround applied: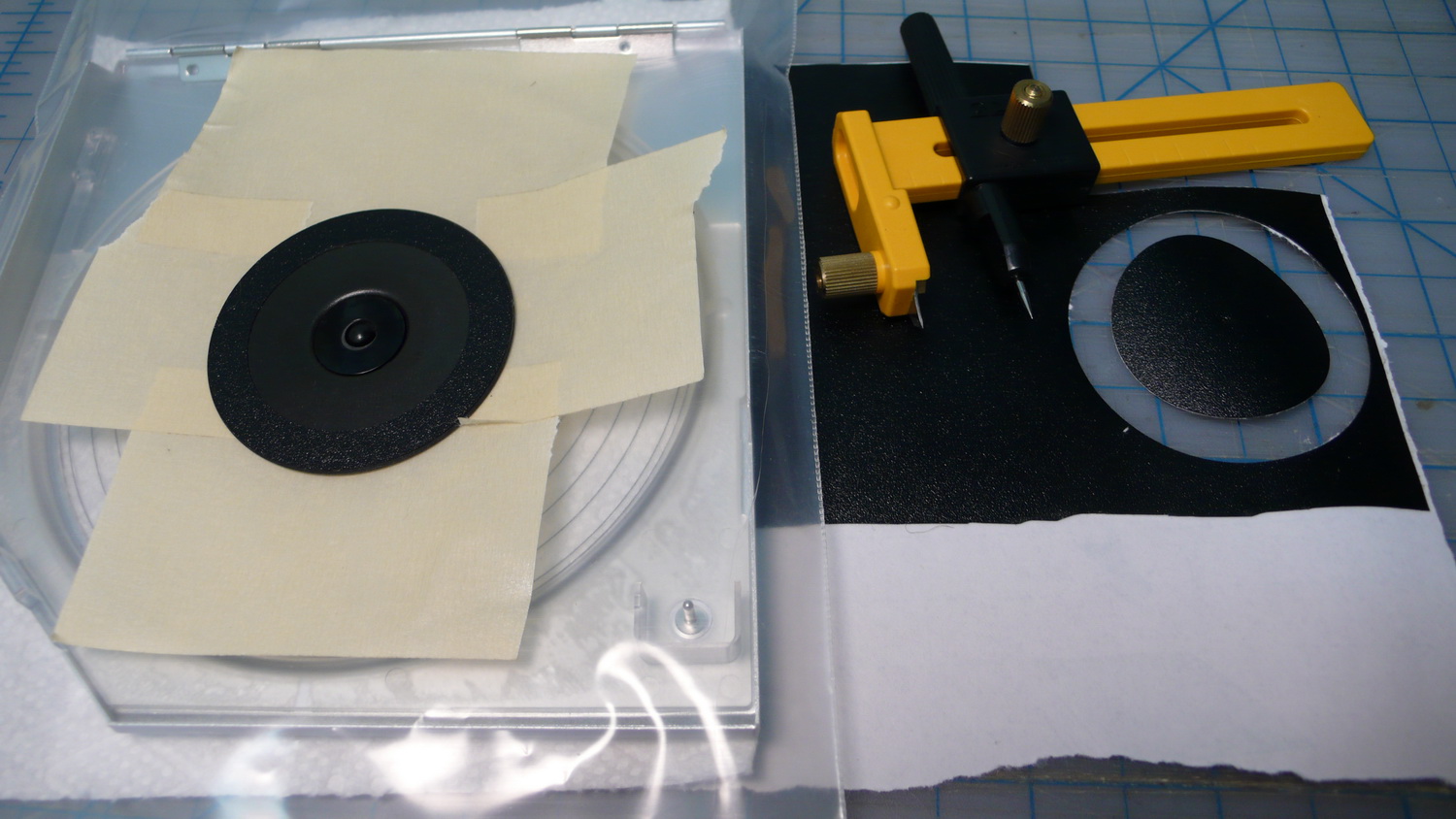 DONE!!!
It flies thru all the tests, plays skip-test CD without a glitch. Here is a test of its headphone power output: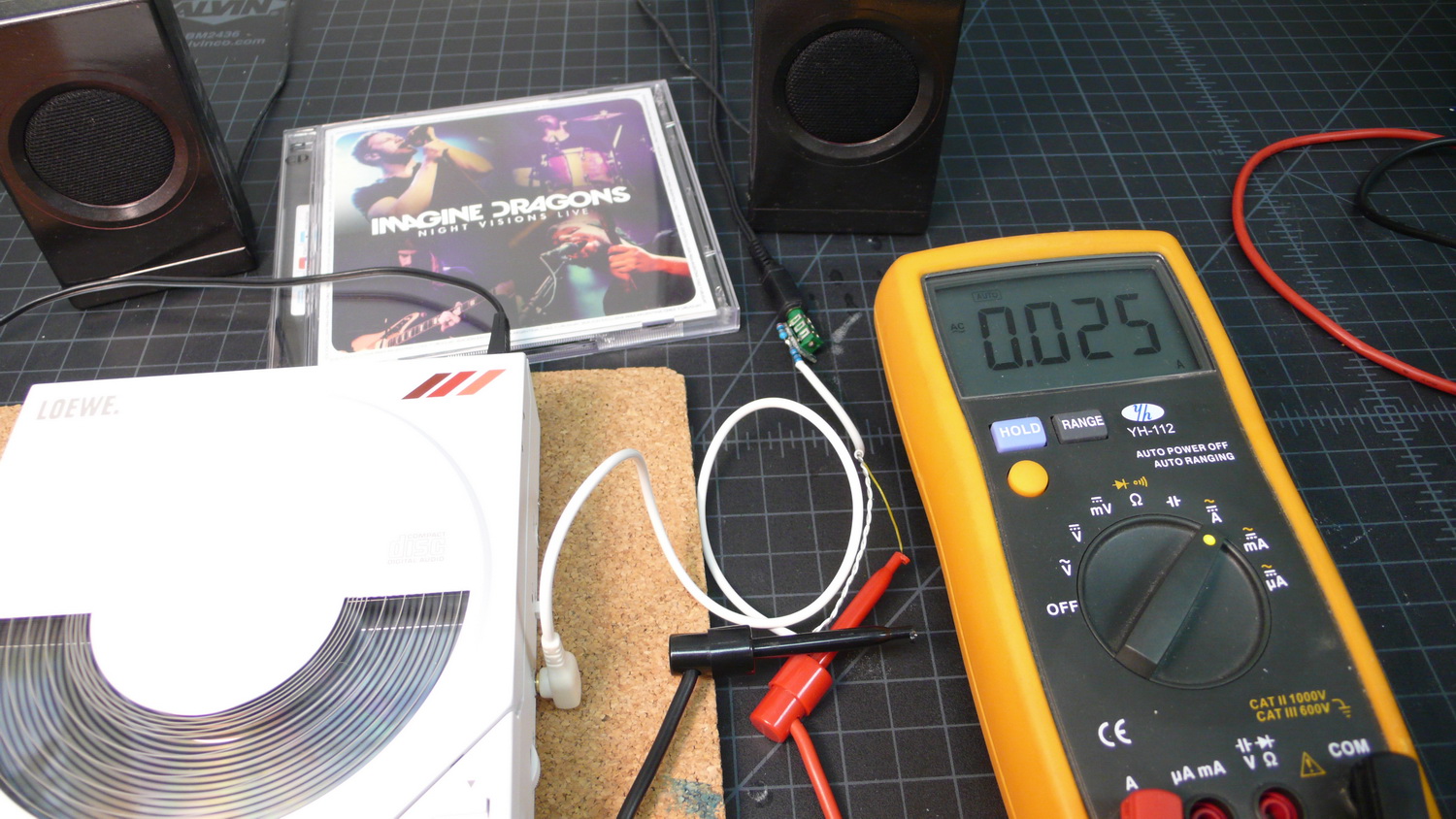 and at its peak:
30mA into 36.3Ohm, we have over 30mW of power here! Very few Discmans reach these levels: Sony D-50MkII, D-100, Technics SL-XP5, a few Philips portables